Our February 2013 Mopar of the Month honors go to reigirl, our newest forum member, and her brand new 2013 Maximum Steel Metallic Dodge Ram 1500 SLT Outdoorsman 4x4.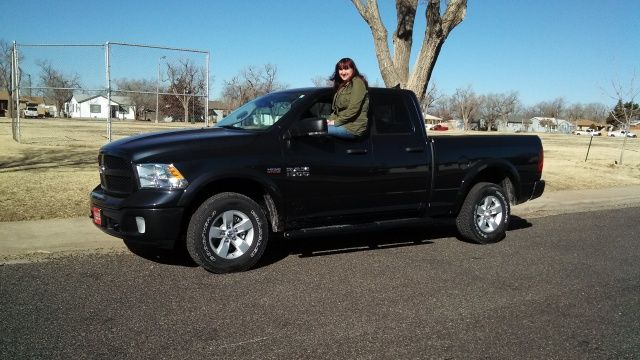 Rei grew up under the tutelage of her father and predominantly rode in fords through most of her life. After her time in the military and marriage she settled down in what she deemed "small town America," right here in good ol' Amarillo. Fortunately for Rei, she married Schuyler...who grew up with Mopar in his blood. Before moving to Amarillo, the couple would visit and Rei quickly took a liking to Ruby, her father-in-law's 2009 Dodge Challenger R/T. Once Ruby was joined by the return of Bill's 1974 Barracuda, Rei would get to drive one to and from various events attended by members of AAM.
Rei almost single-handedly policed the "non car show people" at this past Chryslers in the Canyon IV and then did an awful lot of the clean-up work. I remember when she came to get keys to the building how she said she was going to get a Mopar...well, just a few short months later that has happened.
Rei ordered up her 2013 Ram 4x4 Outdoorsman with all the good stuff. In addition to the base 5.7L HEMI and 6-Speed Auto, Rei equipped the truck with the 3.92 gears and 37 gallon tank. That will make for one long charging Ram. Similarly the truck was fitted from the factory with a color matched grille and fender flares. The audio department shouldn't need any improving as Rei's Ram feature the 506 Watt Alpine Surround with 9 Speakers and a Sub. The 4x4 was made even more useful with remote start for those cold winter days (and scaring random people in parking lots) and is fitted with the factory Towing Package and Backup Camera.
The reason for the delay in posting the February MOTM is Rei had to patiently wait for the dealer to get the custom build and install a few mods. If that doesn't sound like something that would get done by our local dealerships, you are correct. Using the extended Mopar network, Rei utilized a dealer high on the recommendation list from John in Kansas, of Green with Envy SRT8 fame,...His dealer of choice? Baxter Performance in Omaha, Nebraska. Not only did Lee, the sales rep from Baxter, work with Rei through the whole process, he sent continual updates on the build including pictures and even got her name on the window sticker.
Where Baxter takes that a step above is their focus on what the customer really wants, performance. Thanks to the knowledge of her father-in-law regarding the less than ideally engineered PCV system, Rei directed Lee to install a catch can from SpeedLogix.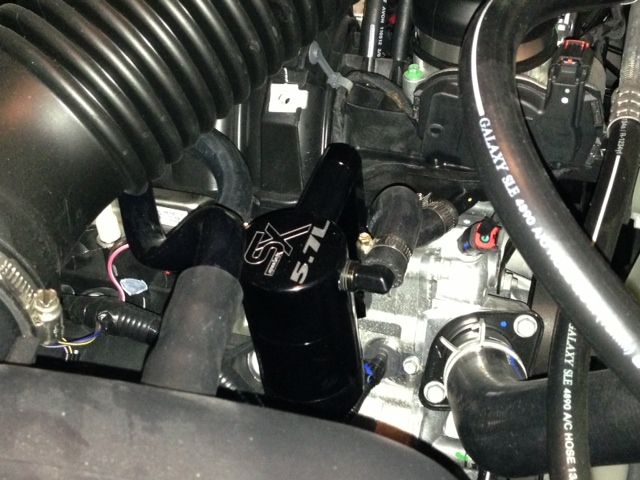 With the motor taken care of, it was time to focus on improving the already solid aesthetics. Rei opted to treat the truck to painted bumpers, one of my personal favorite touches for most colors, and an excellent call for the Maximum Steel Metallic paint.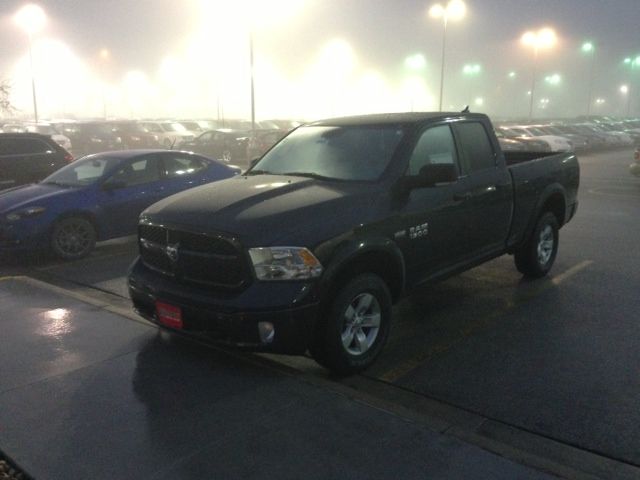 Further protecting her new investment, Rei popped for a spray-in-bedliner to ensure no scratches ever touch the pristine bed. And lastly, to help get in and out of the 4x4, she sprung for some black Mopar side-steps.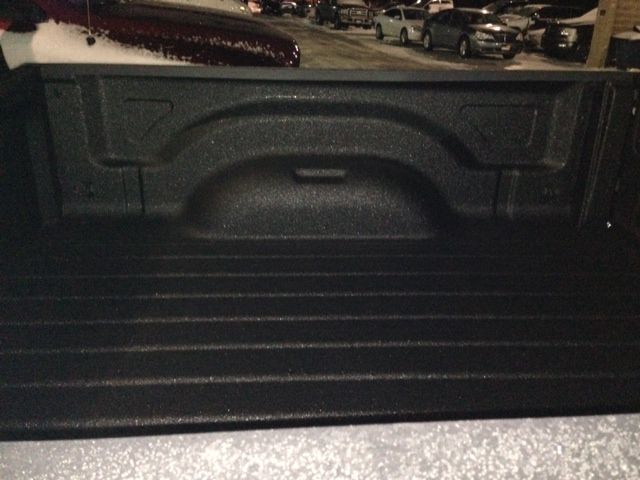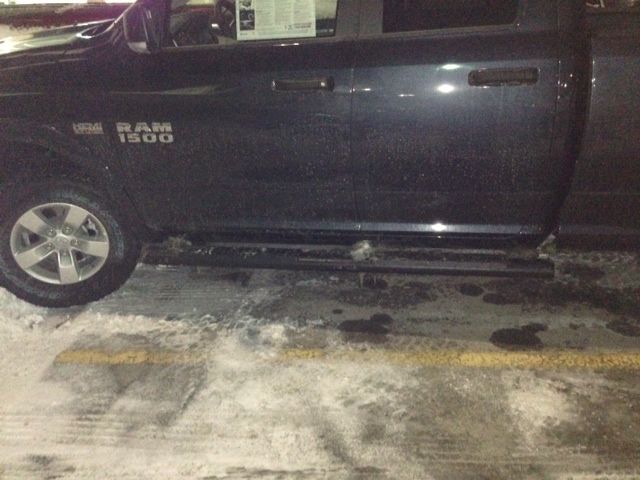 Rei had planned to already have a Cold Air Intake installed by the dealer, but proving to be better than most, Baxter refused her request due to a known issue...She is anxiously awaiting the rehashed model, which is slated for June.
By working with a dealer that not only wanted her business, but worked admirably by catering to aftermarket add-ons and even nixing a sale on the faulty CAI that most dealers would have gladly taken full price for, Rei has a solid foundation set up to work with and came out with a smoking deal.
Perhaps most importantly, Rei is now out of a ford for the first time in her life AND has replaced it with a new Ram Outdoorsman. We can't wait to see what she does with her new truck...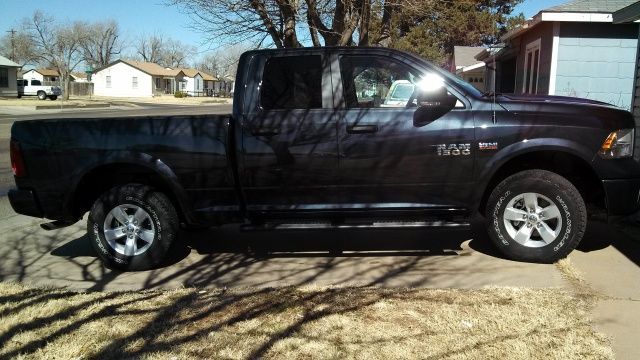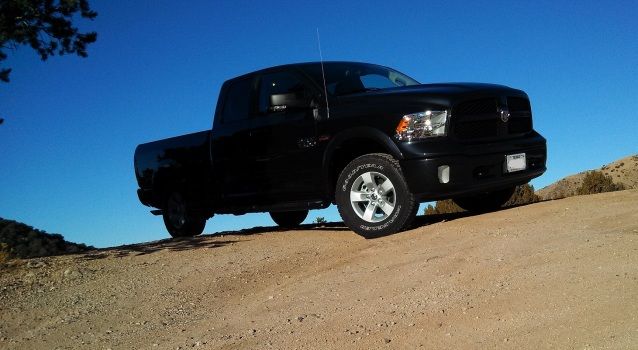 Congratulations to Rei, our newest forum member, the most recent convert from brand-x, and a big help with CIC IV. Enjoy your new Ram and being Amarillo Area Mopars' February 2013 Mopar of the Month. If you haven't already welcome her to the site, be sure to do so...Rei was our 300th Forum Member! viewtopic.php?f=4&t=3783 *Photos courtesy of blcd74.