Saturday, June 23rd, 2012 marked the date for this year's Ride of a Lifetime, a special event that allows Mopar owners in the Amarillo area the chance to cruise out to Cal Farley's Boys Ranch and give rides to the kids.  Read more to check out some great still shots and videos of both the cruise and ride-along portion of the event.
It was a warm morning with a strong wind...by noon we were already in the 90s and the wind was still just as strong.  That said, the Viper Club and Amarillo Area Mopars managed to round up a nice assortment of Mopars to bring a little 4-wheeled fun to Boys Ranch.  Everyone meets up in the early morning and then cruises to Cal Farley's Boys Ranch
At the meeting point: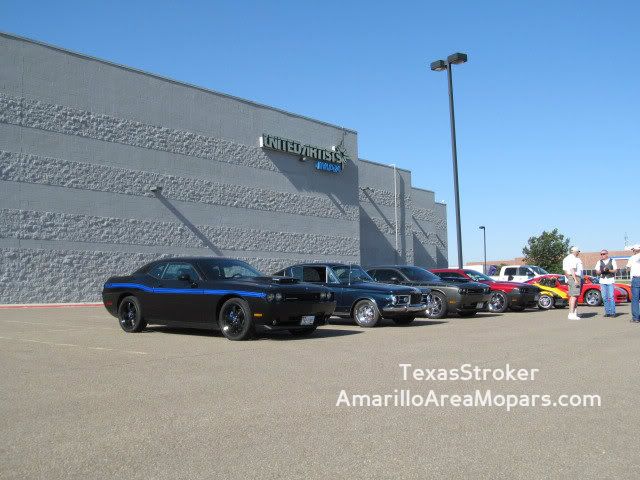 ...Let's check out some of the cruise highlights:
Once on site we set the cars up for a quick show, usually less than 30 minutes: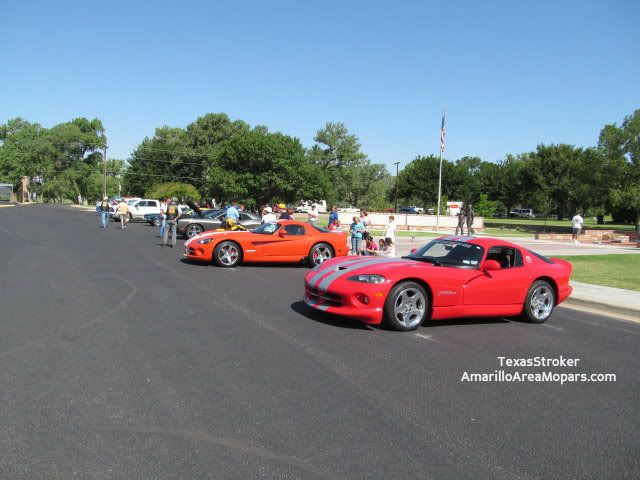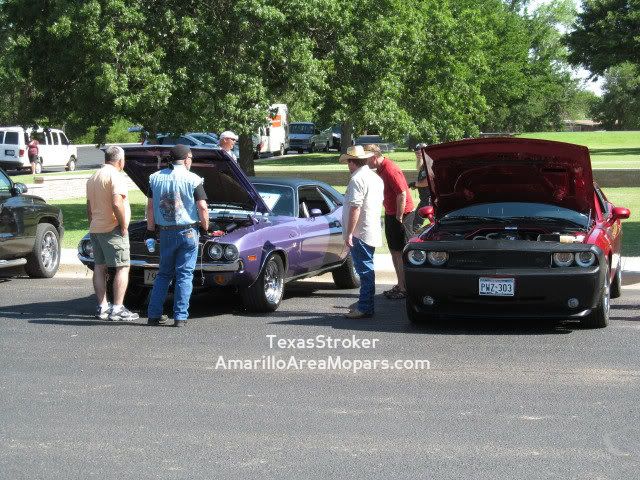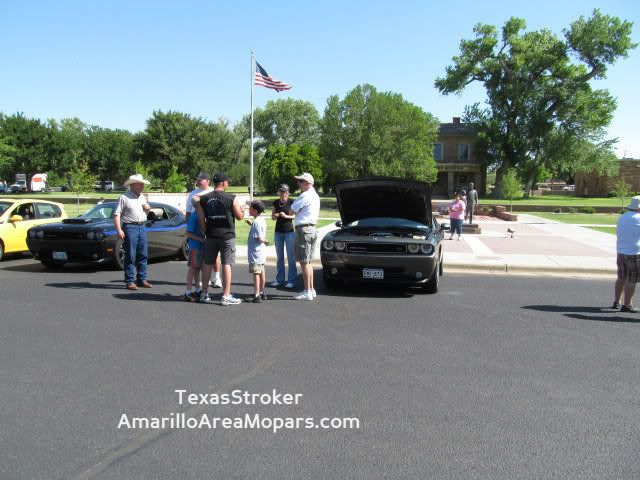 Then it is time to get down to business.
The kids line up and pick out their favorite Mopars to ride shotgun in up and down the scenic streets of Boys Ranch:
Here are some ride-along highlights:
Once the rides wrap up the staff treats everyone to hamburgers and hot dogs, which as you would expect are eagerly anticipated by everyone.
The time flies by with exhaust pipes ringing as torque, horsepower, and sleek body lines work their magic to put smiles on everyone's faces.
The kids, staff, and drivers all love this and it is an event that once you attend will have you coming back every year.  We had folks from Amarillo, Dumas, Canyon, and then made it a Tri-State affair with Challengers coming in from Beaver, Oklahoma and Clovis, New Mexico.  It is a long drive, but everyone will tell you it is well worth the mileage and the heat is kept at bay simply cruising with your windows down.
Special thanks to all who attended, the staff at Boys Ranch and gfviperman for making this all possible, and most importantly the children for making it so memorable.