Happy HEMI Day from all of us at Lone Star Mopars! Did you know that in addition to this being HEMI Day, it is also the 8 Year Anniversary for Amarillo Area Mopars?
You can read about that here:
http://www.amarilloareamopars.com/phpBB3/viewtopic.php?f=20&t=4944
Similarly, we took advantage of a nice day yesterday to check out HEMIs of several varieties in Lubbock, check it out:
And lastly, for everyone else...use this code 4/26-4/28 to save a few bucks on some #Mopar gear!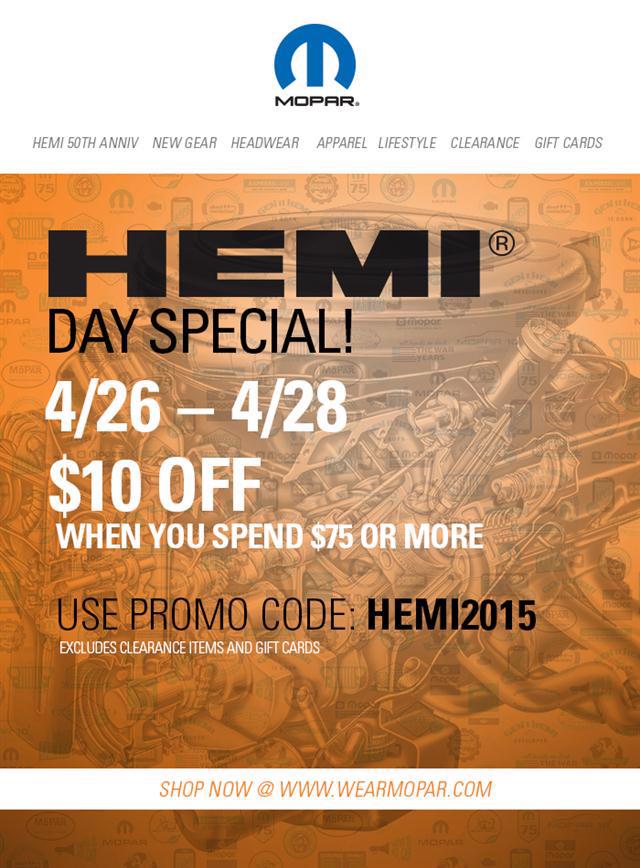 Founder, Amarillo Area Mopars

Founder, Lone Star Mopars