The steel cell was around 16 Gallons, 20" wide, 15" deep, and 12" tall, and I believe it has a 3/8" NPT Street Elbow on the bottom side. It has thick, fully welded mounting tabs and can anchor straight to a floor, or a mounting system of your own creation. It has a standard automovite cap and is vented with a 1/4" line. I pulled this from the Charger and coated it with POR15 around the end of July 2009. It still looks great:
The Plastic Cell is not quite as nice, but is lightweight and functional...It was in the Duster and is somewhat of an odd shape (23 1/4" wide, 15 1/4" deep, and 16" tall). You would really need to run angle iron across the sides and maybe even consider installing a plate if you were going to be running it on the street. The pickup is off from the bottom a bit, and is set up for -8 AN lines (1/2"). If that is too much flow, you can easily reduce it down to 3/8" or 5/16" standard lines. It is great for moving project cars around, and it would be a cinch to drill out on the bottom for even better pick-up manners. It has a -8 AN set-up for the vent and a typical aftermarket flush cap, which will need to be replaced for street use, but is fine for just moving a car around: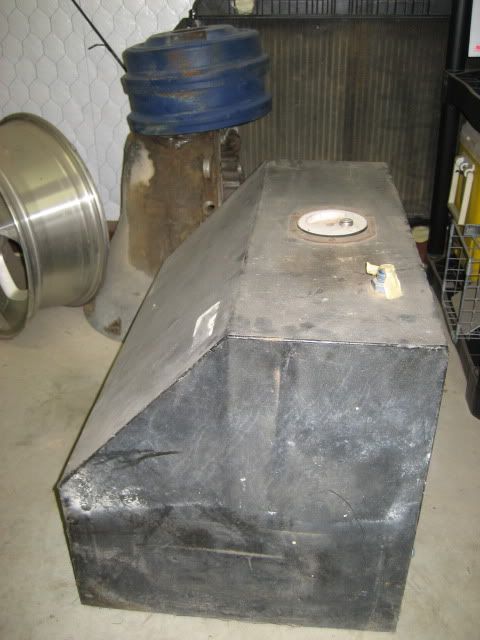 If you are interested they are located up here in the Panhandle, freight would be steep on the steel cell, but if you are in the region I can ship on Beaver and save you some cash.
I'm needing floor space for motor parts and these are kind of in the way. I'd like to get $80 for the steel cell and $40 for the plastic cell, obo of course.
Founder, Amarillo Area Mopars

Founder, Lone Star Mopars